Christopher J. Davidson, MD
Fraser Medical Building
332 Washington Street, Suite 100
Wellesley, MA 02481
Phone: (781) 237-7700
Monday–Friday: 9 a.m.–5 p.m.

Brow Lift
The aging process isn't exactly a fun one. Signs of aging in the face are typically caused by a loosening of the tissues and muscles around the eyes, causing marked frown lines or drooping of the eyebrows or eyelids. The drooping of the eyelid is known as ptosis, a Greek word meaning "fall." In many cases, these signs of aging may make a person look angry, anxious, or sad. A brow lift with Boston facial plastic surgeon Dr. Christopher Davidson is a popular surgical procedure employed to improve a person's facial appearance and restore a youthful, smoother surface on the upper third of the face.
A brow lift aims at correcting the eyebrow's shape and reducing horizontal wrinkles or furrows in the skin. It minimizes the creases developing across the forehead or occurring high on the nose bridge. Often, it is performed in conjunction with other facial procedures so that the best appearance may be achieved.
Brow Lift Candidates
The average age of a patient undergoing a brow lift is between 40 and 60 years. Although, it may be performed on younger patients who have deep frown lines because of stress or on those who have inherited very low and heavy brows. Those having prematurely aged skin because of sun exposure or heavy smoking may also be considered as candidates for an earlier brow lift.
How Much Does a Brow Lift Cost?
Brow lift surgery ranges from $3,000 to $9,000 at our Greater Boston practice. Dr. Davidson develops a unique treatment plan for each patient; therefore, he can't  quote a specific price online. Many factors such as the specific technique and combination of procedures performed influence the cost of the procedure. Dr. Davidson discusses cost with you during your consultation to ensure you have a good idea of what to expect.
Dr. Christopher Davidson
Harvard-Trained, Board-Certified Plastic Surgeon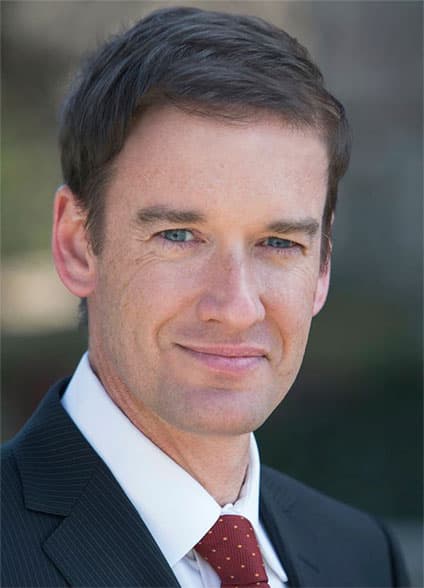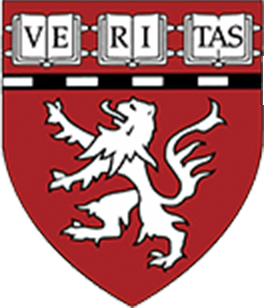 Dr. Christopher Davidson's patient first approach to aesthetic medicine means that every decision he makes is aimed at achieving the optimal outcome for the patient. This is apparent, not just in the beautiful, natural-looking results he creates, but also in the compassionate care he delivers through every step of the process.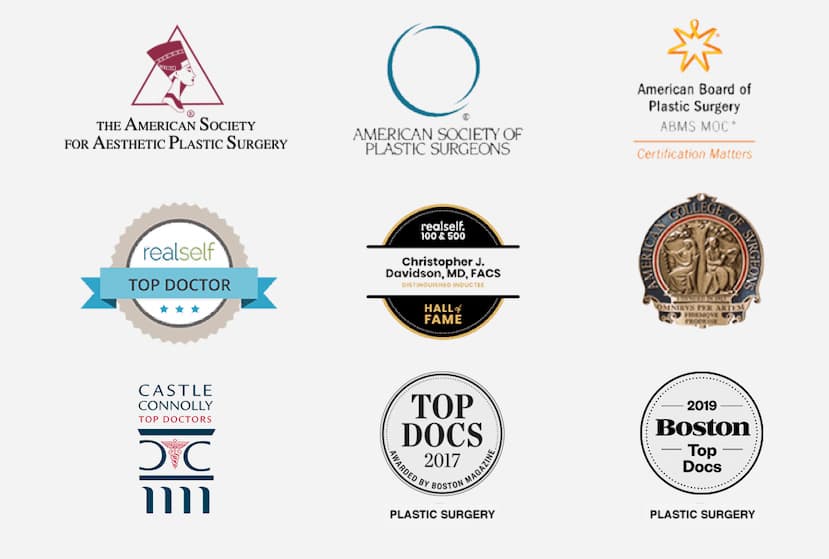 Brow Lift Procedures
Dr. Davidson performs two types of brow lifts:
Classic brow lift: In this procedure, Dr. Davidson will make an incision similar to a headphone pattern. The incision is known as a coronal incision. It starts at ear level and continues across the top of the forehead to the other ear. The forehead skin is then carefully lifted. The eyebrows may also be repositioned at a higher level, and the excess skin is trimmed.
Endoscopic brow lift: Here, three to five short scalp incisions are made, each less than an inch long. Then, an endoscope is inserted through one of the incisions to allow Dr. Davidson to see the muscles and tissues below. In a second incision, another instrument may be inserted that may lift the forehead skin. The excess tissue and fat are then removed, and the muscles are realigned. Also, the eyebrows may be repositioned at a higher level.
If you are considering a brow lift, Dr. Davidson welcomes you to schedule a consultation where you may discuss in detail your aesthetic goals, your general medical and surgical history, as well as answer any questions you may have. During the appointment, Dr. Davidson may continue to perform a comprehensive examination that will include evaluating the skin tone, turgor, and muscle function. He may test the skin's elasticity by lifting the skin gently at the outer edges of the eyes above the brows in an upward direction.
The patient may be asked to frown, smile, or make a variety of other facial expressions that may allow the doctor to observe the patient's facial muscles activity. Depending on the amount of excess skin in the upper eyelid, height of the patient's hairline, and relative position of the eyebrows, a blepharoplasty (eyelid lift) may also be recommended. Only those candidates who have a realistic understanding of the risks, benefits of the surgery, and realistic expectations of the outcome will be considered for the procedure.
Brow Lift Results
The normal result of a brow lift is a more youthful, rejuvenated facial appearance. The forehead may look less creased or wrinkled. Depending on the patient's age and skin condition, the effects of the procedure may last for five to 10 years.

Bring Your Results to Life






Dr. Davidson uses Crisalix 3D imaging software to help you envision your potential results. Check out the results these patients planned—and get started designing your own.
View Before & After Photos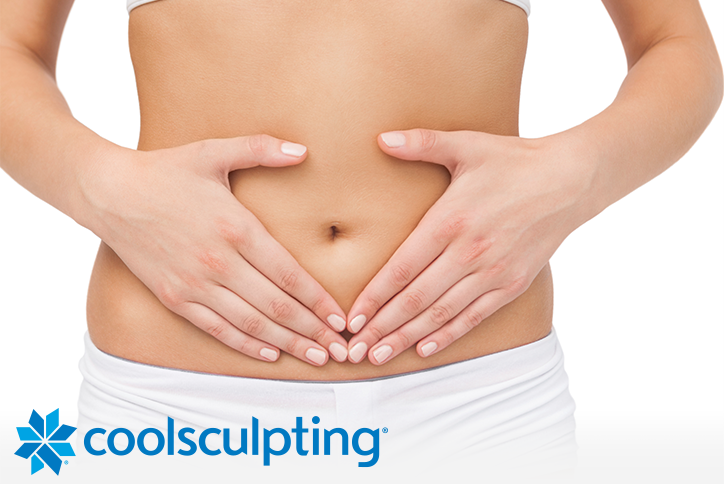 The Coolest Way to Reduce Fat
FDA-cleared CoolSculpting® uses Harvard-developed technology to freeze away unwanted fat cells without a single incision.
Learn More
Back to Top